Six Foundational Truths for Work Worth Doing
You have work to do in the world— whether or not it is your "job" right now (stick around long enough, and we'll make it your job). You have an impact to make. We are here to affirm this work and to help you declare your intention to do it.
The Meaning Manifesto is an ebook that will move you to rethink the way you view your work, yourself, and the world.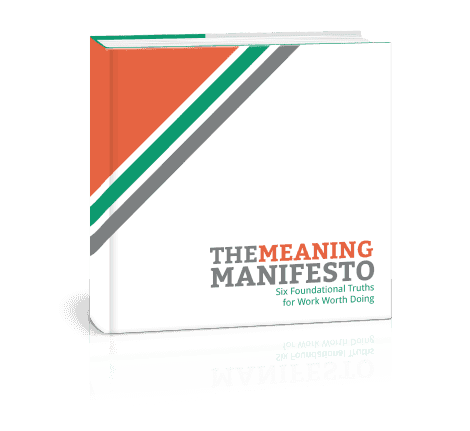 The Six Foundational Truths of the Meaning Manifesto:
1) Your work is part of your identity (you are not a cog).
2) You have something to offer (even when you feel like you don't).
3) Your job title is too small (you have more to give).
4) Don't waste your life (you don't have to choose money first).
5) You are a creative (even if you're not).
6) You were made to make an impact (and deep down you want that).

Hit the button below to join the update list and download the book: